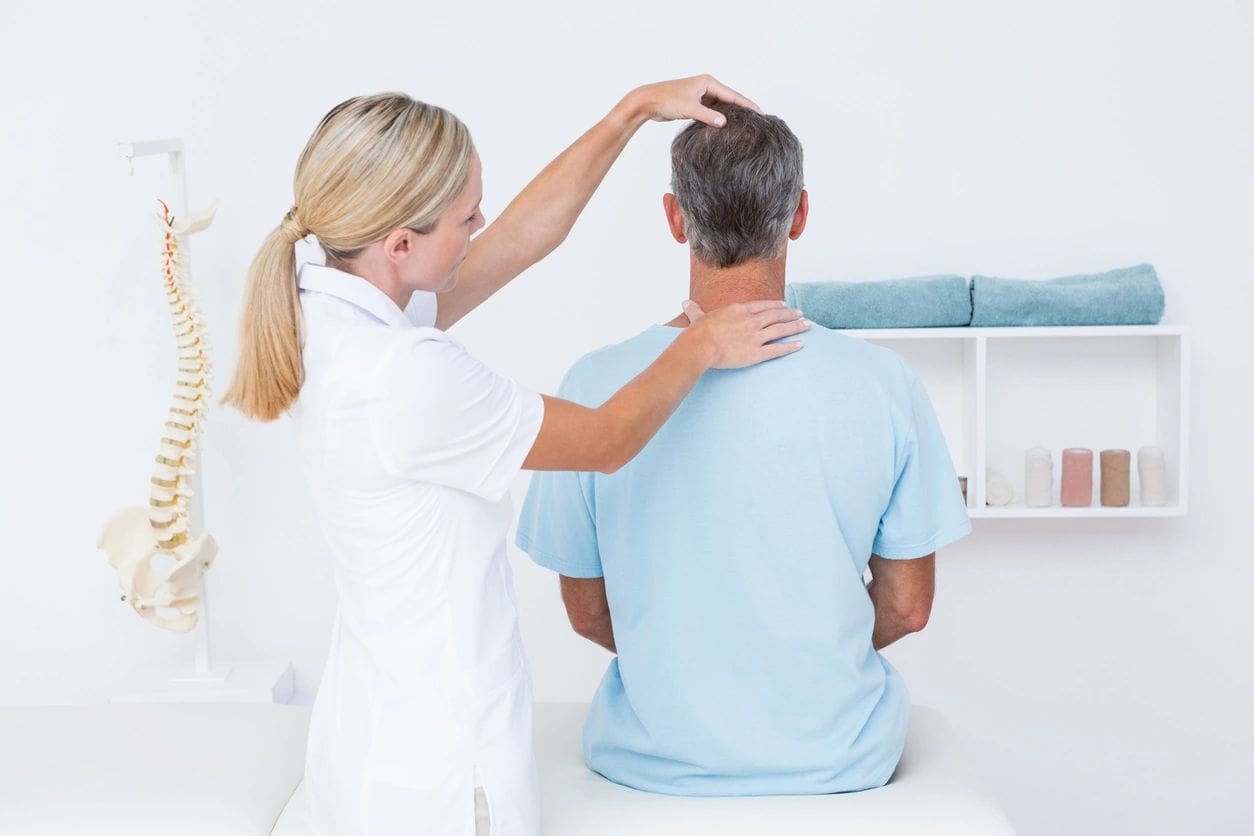 Neck Pain Doctor Triangle Disc Care
Spinal Decompression Therapy
Located in Raleigh, NC
At Triangle Disc Care, our Raleigh neck doctor specializes in non-surgical Spinal Decompression Therapy  for neck pain relief - a neck treatment that works to help your neck problem without surgery and help relieve the pain of a pinched neck nerve. Get neck pain relief fast with spinal decompression therapy. Call today! Book an appointment by phone now.
Most neck injuries will be quickly forgotten and are of no more significance than a sprained ankle. Some cervical spinal injuries, however, whether they are from a long ago whiplash rear end car accident, old sports injury, or recent slip and fall will result in a chronic mechanical dysfunction of the spinal vertebra that eventually leads to a protruding, herniated or bulging disc that can cause a painful pinched nerve in the arm and shoulder. The most severe symptoms may manifest along the course of the spinal nerve root, resulting in pain down arm, shoulder pain, arm pain, muscle weaknesses or numbness and tingling in the shoulder, arm or hand.
Spinal Decompression Therapy is a non-invasive, non-surgical treatment performed on a special, computer-controlled table that is similar in some ways to an ordinary traction table. At Triangle Disc Care, we're proud to offer spinal decompression from a doctor in Raleigh. Call and schedule an appointment for your free consultation and relieve your neck pain.
The purpose of the free consultation and free initial examination is to determine whether a specific individual patient is a good candidate for the services we provide. Factors such as chronicity of the condition, age and general fitness level of the patient, exercise and nutrition habits, adherence to the treatment plan and many other factors all influence outcomes as will be explained by the doctor during the consultation. Call Now! (919) 571-2515 or schedule online 24/7.